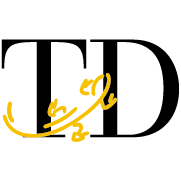 Wine Club
Feeling Wine
By Trulli & Dimore
WINE TASTING – DELIVERY – WINE CLUB MEMBERSHIP
What makes our Wine Club special? There are so many wineries in Puglia, but our goal is to introduce you to sought-after vineyards and excellent wines, expanding your horizons and increasing your experience. We have selected the labels that reflect the mood of the most beautiful estates, far from the commercial circuit, the art of wine producers inherited for generations, the trends of the moment, so that you should not desire anything else.
Join our wine club to receive a box with 6 bottles of wine with the expert comment of the sommelier and the best Apulian recipes in combination. Enjoy this Apulian food and wine experience at home three times a year!
YOU KNOW WHAT WE DO WITH GOOD WINE?
You are on holiday in one of our luxury villas. Relax, enjoy your holiday by the pool. Your personal sommelier will guide you with a typical Apulian brunch to discover 4 wineries, which represent the trends of the moment and 4 areas of Puglia.
If you choose to go to a winery, you have to consider the idea of sharing the experience with so many people, driving, drinking the wines produced in that winery; if you choose our Wine Club, instead, we bring you in our selection of Apulian wineries comfortably in the villa, with 4 labels and a buffet of typical products in combination, to fully experience the most authentic and genuine Puglia. Let us take your personal sommelier to the villa to accompany you in the exploration of the cellars, in the wine tasting, in the story of each label, creating special moments in your stay in Puglia with your loved ones.
Let's be honest, everyone, when travelling, is looking for something exclusive that not everyone knows about.
At a time when it seems like everything is inflated, commercial and already seen, when you find something special, you want it at all costs. It is with this vision that we have created a list of wines sought, rare, far from the commercial circuit. We are confident that it will enrich your experience and knowledge of Apulian wines and vines. Each wine has been selected for its history, for the choice of vines, for the production handed down for generations or because is an unmissable novelty. Browse the menu and choose the wine as you would choose a book or a movie, taste it with our advice, share it with your loved ones. We guarantee day delivery directly to the villa during your stay, without stress.
Become a member of our exclusive Wine Club. Only in this way you can explore the wineries of Puglia, knowing small producers of the first order that rarely export, but deserve to be known or discover in preview, thanks to our continuous research, wineries that will make trend. We believe that every great occasion requires a great wine and you can receive a special selection of excellent wines to enjoy all year round, keeping your cellar stocked without having to move a finger. With each shipment, you will also find the perfect matches suggested by our sommeliers with traditional Apulian recipes to prepare whenever you want. You just have to pour a glass of Apulian wine to toast with your loved ones or give the membership to someone to say "thank you" or "best wishes"! Included are three shipments (a total of 18 bottles) in a year. With each expedition, you have the opportunity to know and taste wines sought after by all of Puglia. With our wines, take Puglia wherever you want and you can remember it with every sip.
YOU'RE A GOOD FRIEND AND HAVE GREAT TASTE, RIGHT? GIFT SOMEONE A MEMBERSHIP TO OUR WINE CLUB!
-Receive 18 bottles of wine from Puglia in three expedition in one year
-We guarantee a selection of excellent Apulian wineries for experts or wine lovers
-Receive recipes to match with the wines you receive, so you can smell Puglia wherever you are
-You can also decide to buy membership for a friend
-Membership expires after one year, no obligation to repurchase
-3 times a year not enough? Fill in the form with your request and we will be happy to grant your wishes.

DO YOU FEEL WINE?
Fill in the form, we can organise anything you want! Do you want to surprise someone, get information about the Wine Club or buy wine during your trip? Write to us and our staff will reply within 12 hours.